Leather backpack purses are back on trend this year. From pop divas to fashionistas, some of the most stylish women have been spotted sporting leather sling bags as well as 1990s style small backpacks. And who can blame them–leather backpack purses offer a sophisticated, everyday alternative to the schoolhouse favorite while providing ample space and easy organization for everything from essentials to high-tech electronics. Plus, a versatile backpack purse keeps hands free from holding a bag (or constantly pushing it back into place). What's not to love?
With styles ranging from cute to rugged, practical to posh, you may be struggling to find the perfect bag to complement your daily style. If you are, don't worry. Here are 10 of the best leather backpack purses on the market right now.
List of the Best Leather Backpack Purse of 2023:
10. Leather Backpack Purse Mid Size & Backpack wearing Multiple Organizer Pockets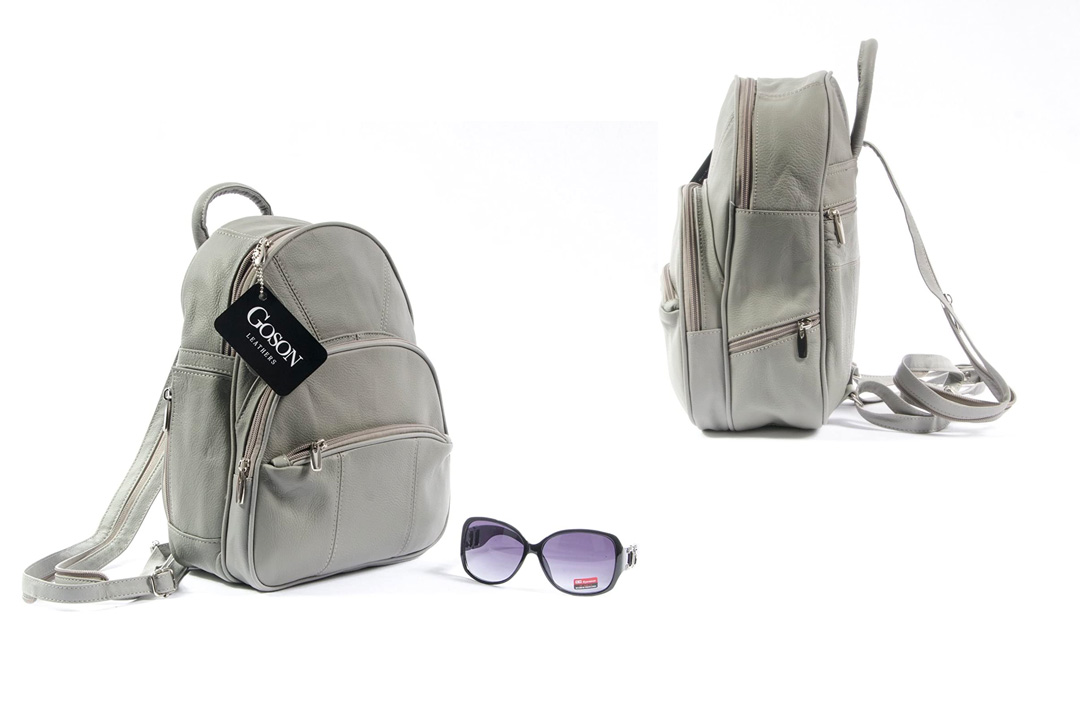 Get it now on Amazon.com
This neutral colored, slightly rugged-looking pack has a unique strap system that lets you choose whether to use the pack as a sling bag or backpack. Just zip the straps together for a sling bag or unzip the strap to convert the bag to a backpack. The straps also are fully adjustable for your height. The bag's multiple pockets and built-in card slots make organization simple, and the bag itself is large enough to hold your tablet or a water bottle without issue. At less than $30, this adjustable bag is a great deal.
9. Le Donne Leather U Zip Mid Size Backpack/Purse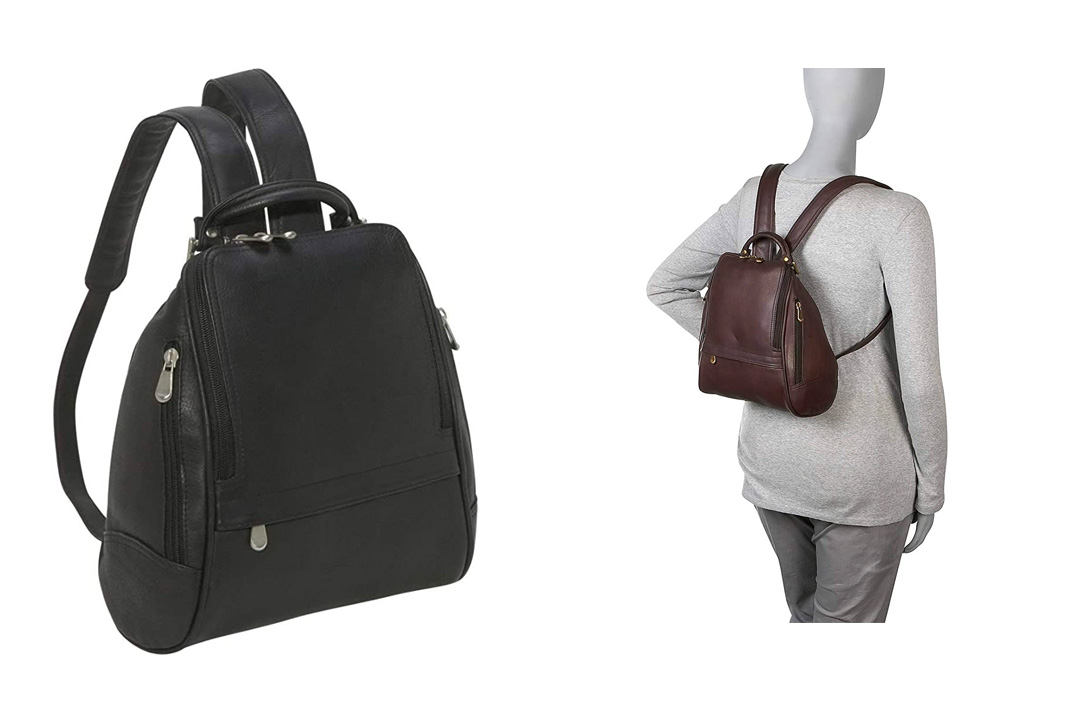 Get it now on Amazon.com
This Colombian leather bag from Le Donne is more expensive than the #10 bag on the list, but its perfect size and handbag styling set this bag apart. It has a large, U-shaped main opening and is a full 12 inches tall. So, you can hold tablets and even small netbooks in your purse and use the multiple side and back pockets to organize the items you need to grab quickly.
8. Women Genuine Leather Sling Purse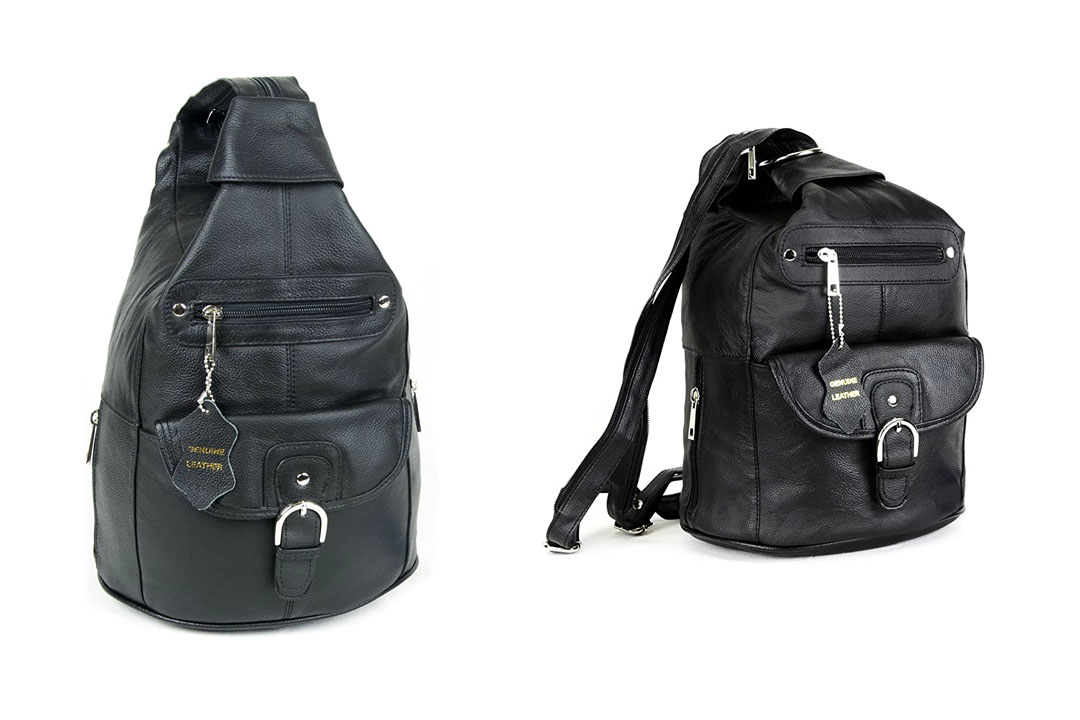 Get it now on Amazon.com
Gonon's hand-crafted leather bag is three bags in one–a backpack, sling bag and hobo bag. All you have to do is adjust the straps to fit your mood (or your outfit). The bucket-bag construction also is on trend, so no matter how you choose to wear this bag, you will look great. The bag itself is a bit taller and wider, so it can accommodate a small laptop.
7. Genuine Leather Backpack Handbag Purse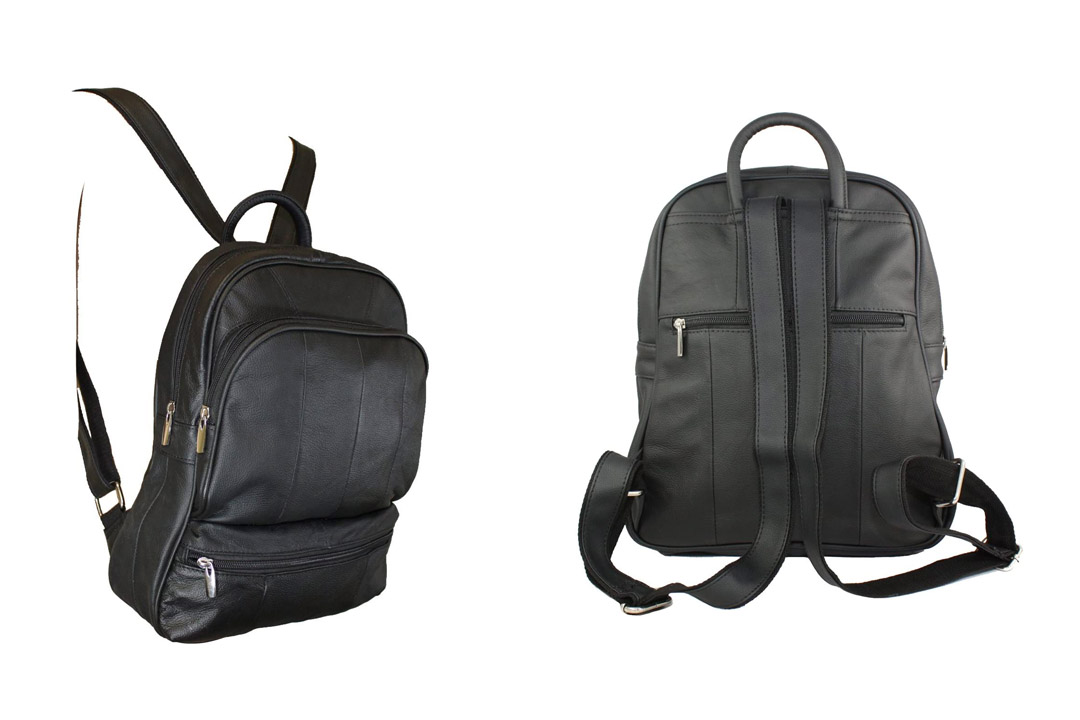 Get it now on Amazon.com
This genuine leather bag looks more like a traditional backpack, with a main compartment and smaller front pockets. It even has the top handle to which you're accustomed. Still, the convertable straps turn this backpack into a sling bag, and and the slim design makes this bag so much easier to carry than that sack you had in school.
6. Good&god Pu Crazy Horse Leather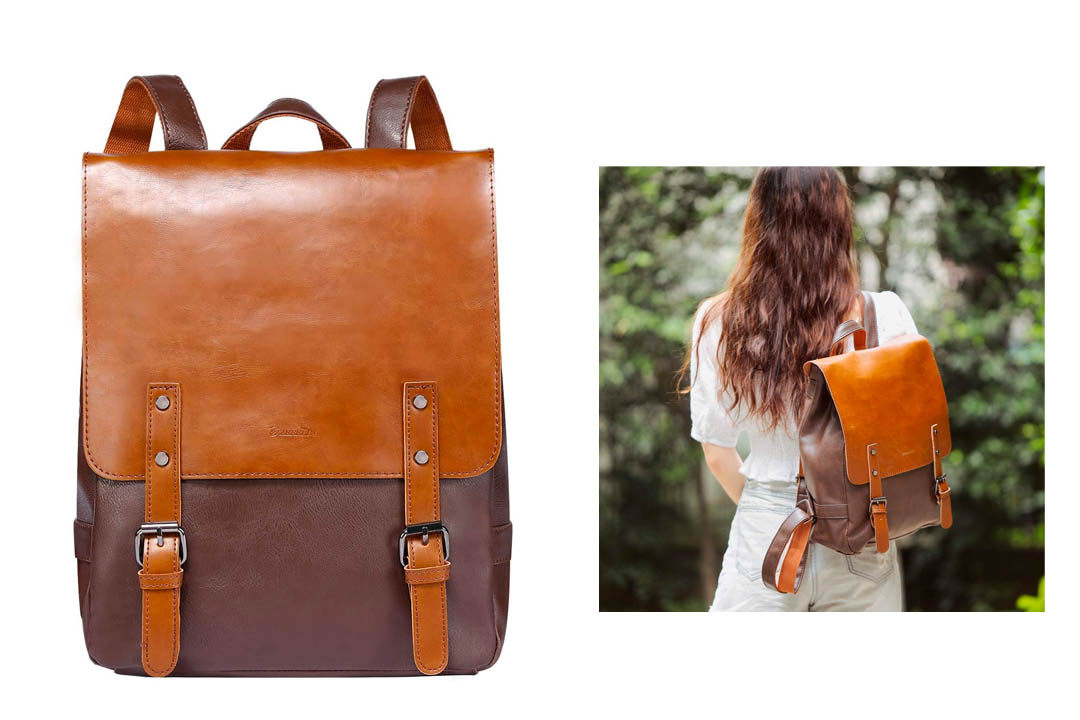 Get it now on Amazon.com
Wow, is this bag vintage cool. Part messenger bag, part backpack, the vegan leather bag sports buckle details and strong straps to hold your everyday necessities. A 15-inch laptop fits into this slim backpack easily, and side pockets keep your essentials within easy reach.
5. Womens Vintage Style Top Layer Cow Leather Backpack Shoulder Bag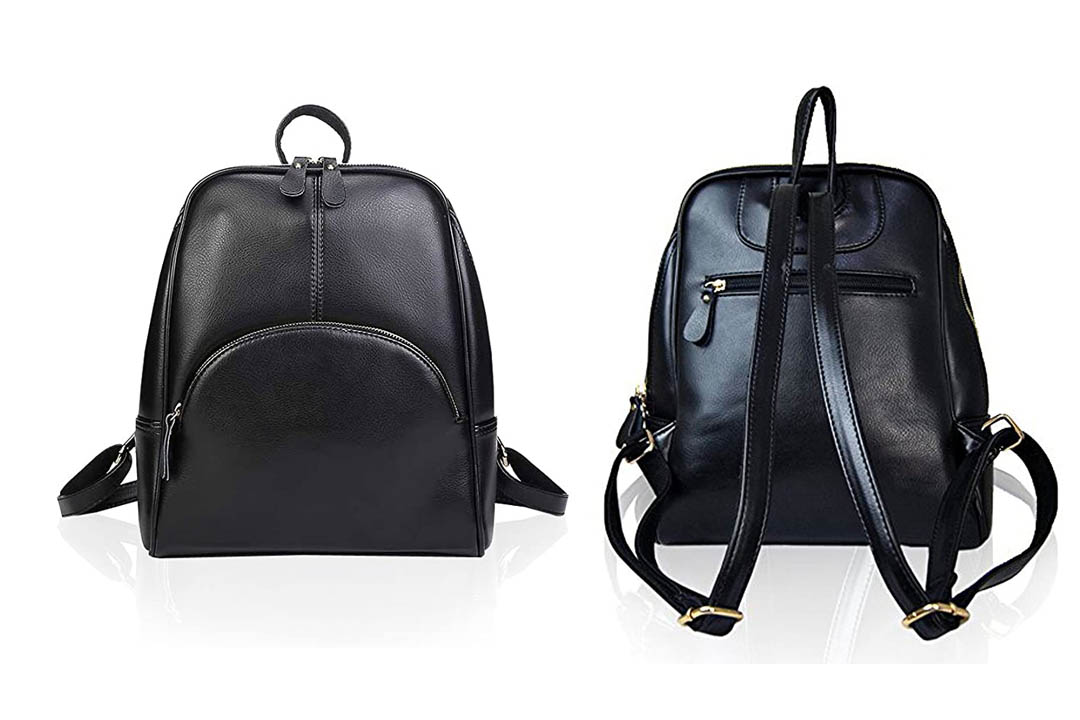 No products found.
For a throwback to 1990s office style, you can't beat this vintage style bag. It is smaller than some of the other bags on this list, but it serves as a wonderful everyday purse that can hold a tablet. It offers an interior cell phone pocket to keep your phone safe and handy as well.
4. Le Donne Leather Everything Womans Backpack/Purse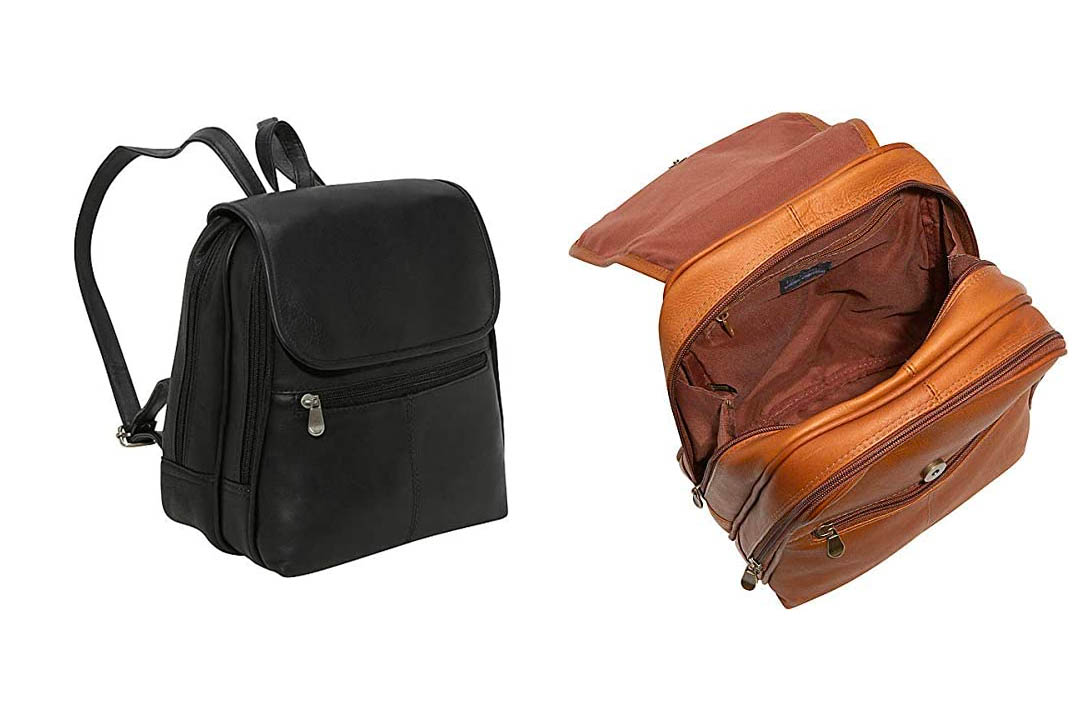 Get it now on Amazon.com
When Le Donne says everything, they mean everything — this bag has two roomy compartments, a front zipper pocket, a rear slip pocket, two flaps for glasses or your cell phone, plus a five-card credit card holder, pen holder and a spot for your license. All of this comes in a stylish, medium-sized backpack with a magnetic flap closure to keep you looking great.
3. Scarleton Chic Casual Backpack H1608
Get it now on Amazon.com
This vegan leather bag is sophisticated and fashionable. It is large enough to hold a tablet comfortably, and it has zipper pockets to keep your phone and other quick-access items available to you. Its triangular shape makes it look equal parts handbag and backpack, so this bag is great for commuting, day-to-night wear and everyday use.
2. Coolcy Hot Style Casual Women Real Genuine Leather Backpack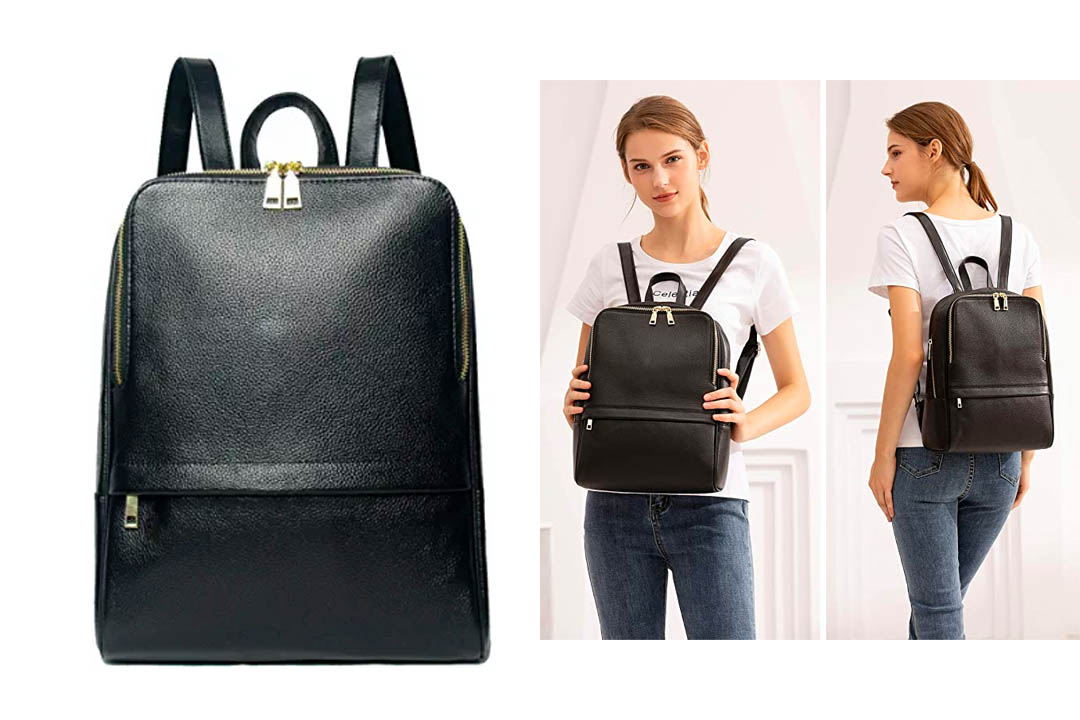 Get it now on Amazon.com
If you're looking for casual chic, this bag is for you. It comes in an array of fun colors, including wine, rose and traditional colors such as royal blue and black. Its rectangular, 13-inch tall main pocket is great for tablets or small netbooks, and its interior storage partitions make finding your most-important items easy. This bag works well as a personal item for traveling or for an easy, everyday go-to.
1. BLUBOON Canvas Vintage Backpack Leather Casual Bookbag Men Rucksack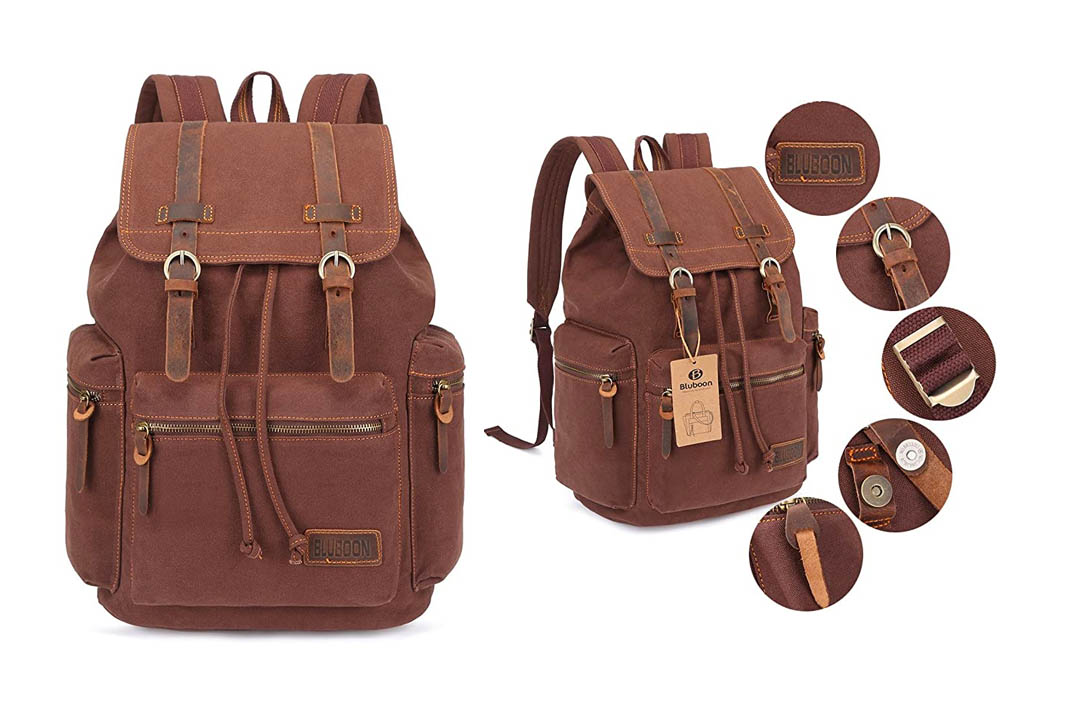 Get it now on Amazon.com
BLUBOON Canvas Vintage bag lands at the top of the list thanks to its stunning design with the functionality of a backpack. This sophisticated bag provides ample storage space for a tablet, small laptop, notebooks, even a textbook or two, all in an artful bag with buckle detailing. This bag is available in several colors that complement a cosmopolitan look, including a bold red and classic white. If you want classic styling, this is the best leather backpack purse for you.