The most important thing to consider when choosing a snowboard boot is the way you ride. Softer more flexible boots are good for beginners, while rougher riders and half-pipe riders, on the other hand, prefer stiffer boots for the support. So, the way you ride is important in determining what flex, or support rating you want. Once you determine that, the next two most important factors are fit, and features. Features end up playing a key role in the quality of many boots because they can affect the conformity of your foot, the duration of the comfort in the boot, overall comfort, warmth, and a number of other factors. Don't get anything too cheap, because to be honest, it takes a certain amount of money to manufacture these products, and you get what you pay for. (Cheaper boots, cheaper materials) That being said, a manufacturer that puts a lot of thought and effort into how comfortable and warm your foot will be in their boot is definitely worth the trouble of finding. As you will notice below, we've done our homework to find them!
List of the Best Snowboarding Boots for Men of 2021:
10. Flow Hylite Heel-Lock Focus Snowboard Boot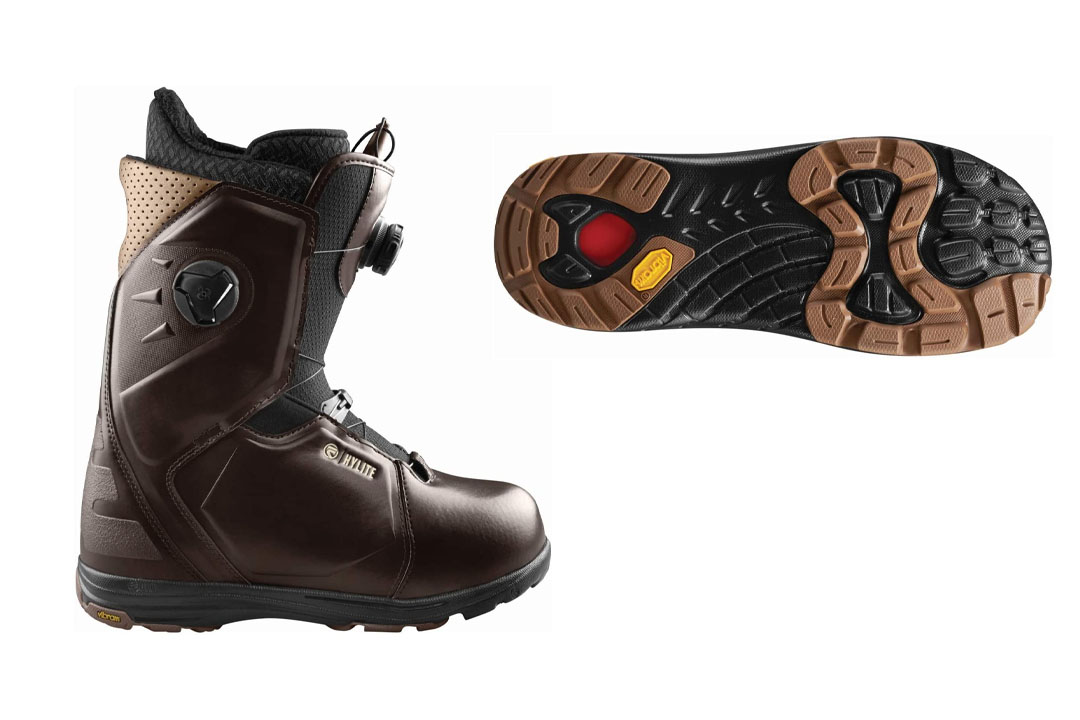 Get it now on Amazon.com
This reputable brand of men's boot seems to be a favorite of many in all boarding styles, from the most basic to the most rigorous out there. With a support rating of eight, the Hylite Heel-Lock Boa Focus boots are an excellent pick. 3-D Molded Tongue and Toe could not feel any more comfortable, and for an"out of the box fit"", they get a WOW. The multiple layers of insulation are so well thought out that you may catch yourself wondering if they have a team of engineers. Between the OC-Kush dampening and the moisture wicking liner, to the space blanket insulation and extra feather liner, it's just a super comfortable fit. The self-molding insole provides personalized comfort, fitting even better the more you wear them. The heel lock technology, (Boa Coiler w/ Heel-Lock Boa Closure) is immaculate in terms of security, fit, and performance. These boots could not come recommended a higher.
9. DC Lynx Snowboard Boots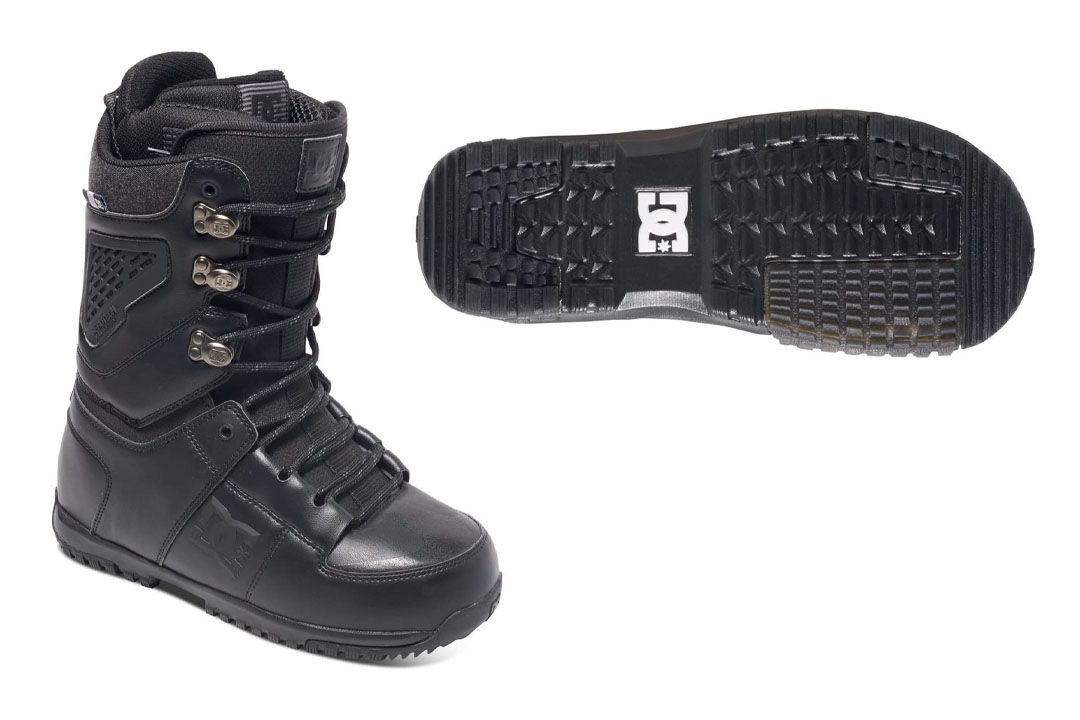 Get it now on Amazon.com
Considered an industry leader since June 1994 when they started out, DC Shoes is a reputable and trusted manufacturer of quality shoes for all types of performance sports and activities. The DC Lynx Snowboard boots are well thought out, cost-effective, and loaded with features for as simple as they look. There is an Impact S Insole, that delivers both comfort and security. These DC boots are packing a 4.6 out of five-star rating on Amazon, and come highly recommended as well.
8. Thirtytwo Groomer FT 16′ Boots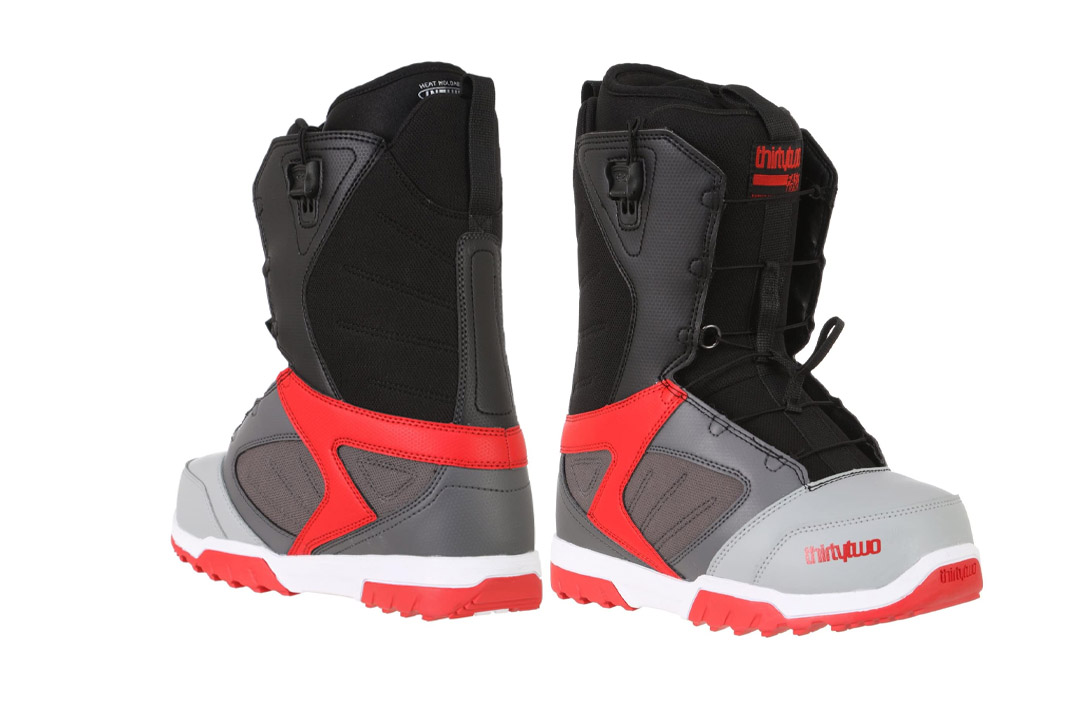 Get it now on Amazon.com
In either a sleek black and white or gray red and black design. These boots are packing a single pull lacing style and a soft flex for beginners. for the price, these boots are very high-quality and very durable. These stylish attention getters are available in different sizes and styles, and will not disappoint when the going gets rough.
7. Flow Hylite Focus Snowboard Boot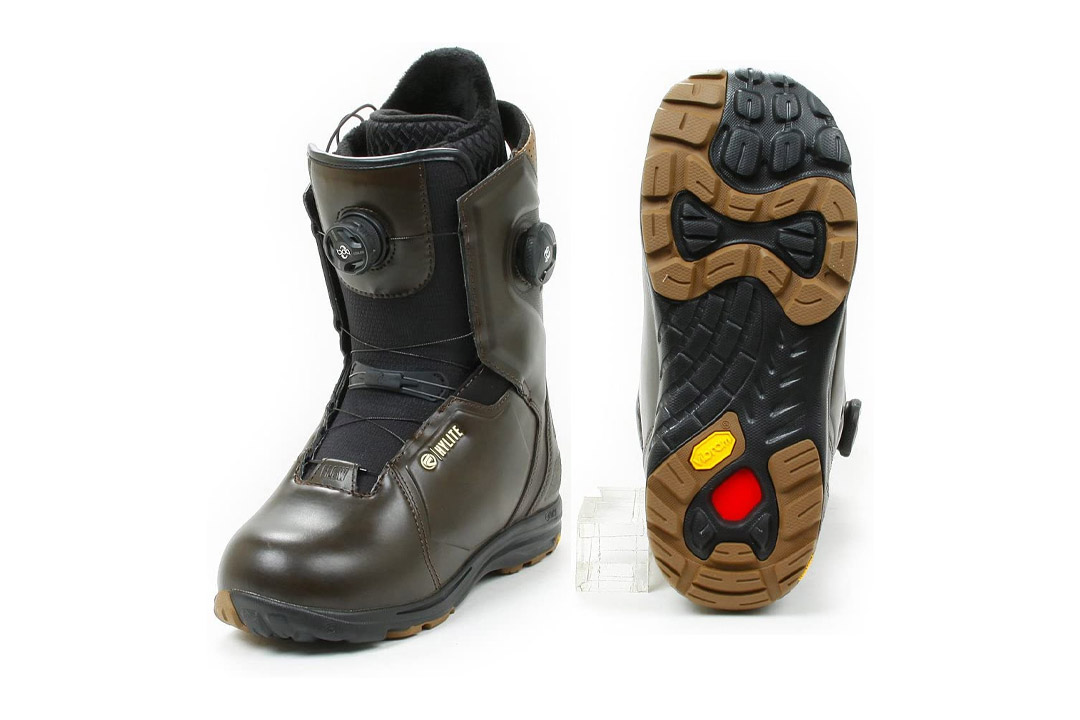 No products found.
Another favorite from a well-known manufacturer, the Flow Hylite Focus Snowboard Men's Boots will not only "not let you down", but make an excellent mid-range choice for both the beginner and the expert boarders, all around! You got your Vibram created BFT Outsole Collaboration, and as far as designed, you will have a very well-designed looking boot, that cradles your feet, adds extra support, and stands the test of time. in terms of features, Flow has spared no expense, and when you add in everyone's favorite BOA H3 Focus Dual Lacing feature with a 4-Feather Moldable Liner and a Self-Molding Insole, you get a pretty lethal combination. Not to mention the Anti-Microbial Layer or Moisture Wicking Layer, or the Internal Lacing Harness. Pound for pound, the perfect mid-range snow boot that's got all the bells and whistles.
6. Flow Talon Focus Snowboard Boot
Get it now on Amazon.com
This boot is at the top of its class. Designed with all mountain riding in mind, this 100% Waterproof boot is manufactured with the highest quality materials. Flow has once again crowned the industry, with all the stops, pulled out as usual from the Flow designers, you can expect this boot to last you a long time. One of the most comfortable in its class, the Flow Talon Focus Snowboard Boots give a great performance and feel delicious on your feet. These are stiffer boots, adding protection and resistance against harder impacts and unexpected changes in terrain. With a support rating of nine and a comfort rating of OMG, this boot is a known "big boy" in the Men's Snowboard Boots world.
5. Thirtytwo TM-Two 16′ Boots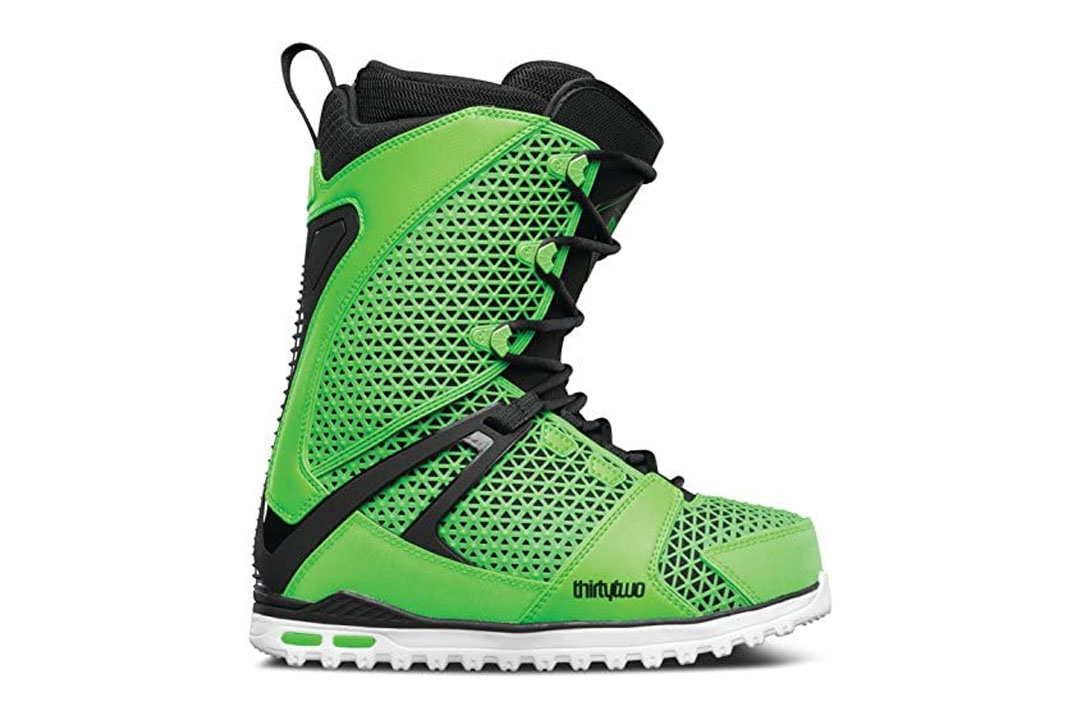 Get it now on Amazon.com
The TM-Two boots from thirtytwo are on the stiffer end, with traditional lacing comfortable design. Available in gray, black, or green, the TM-Two boots are known for lasting and being easy to get in and out of. The TM-Two's have an internal lacing system and tongue tension system built in for added support and personalized comfort. There is a System G2 Gel incorporated that helps in comfort as well as the STI Evolution Foam Outsole. This boot makes a very good midrange option for a boot with style, grace, and extra support.
4. DC Torstein Horgmo Snowboard Boots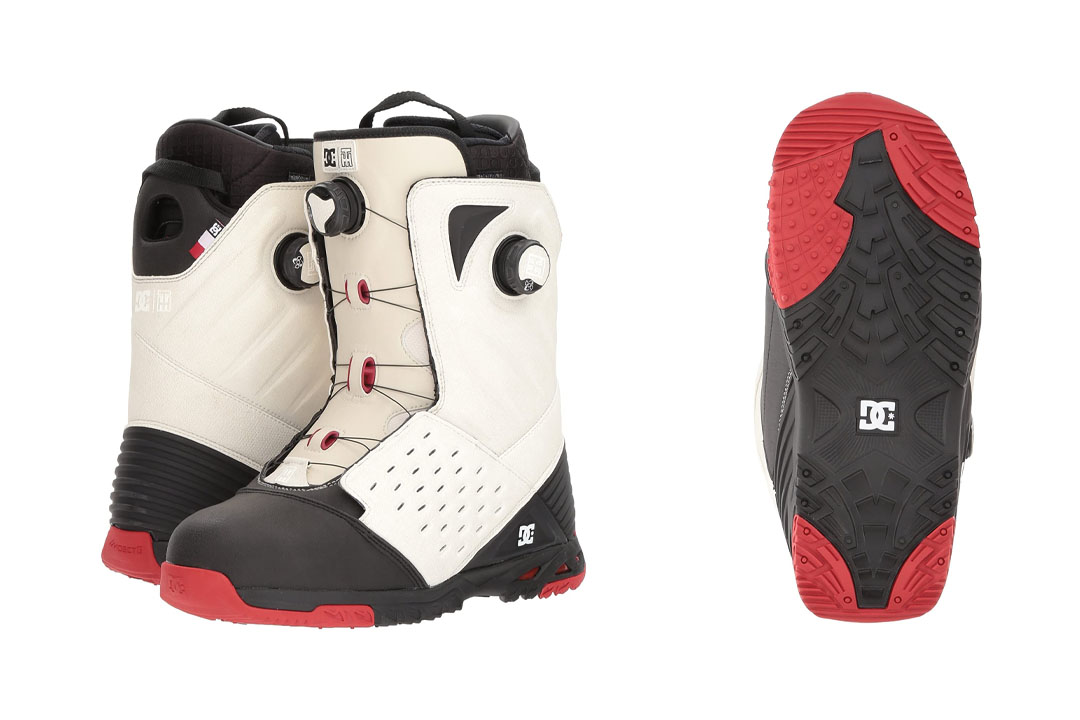 Get it now on Amazon.com
Made for serious snowboarding, these boots are yet another wicked headliner by DC Shoes. This is one of DC's signature boots and the pinnacle performance boot from DC shoes. They use 30% foam, double black liner, a new lacing system they worked with Boa to design on the front, making it easier than ever to lace and release. Gel cushions to cushion for the harder riders and are reported to feel magnificent to wear.
3. Thirtytwo 86 FT 16′ Boots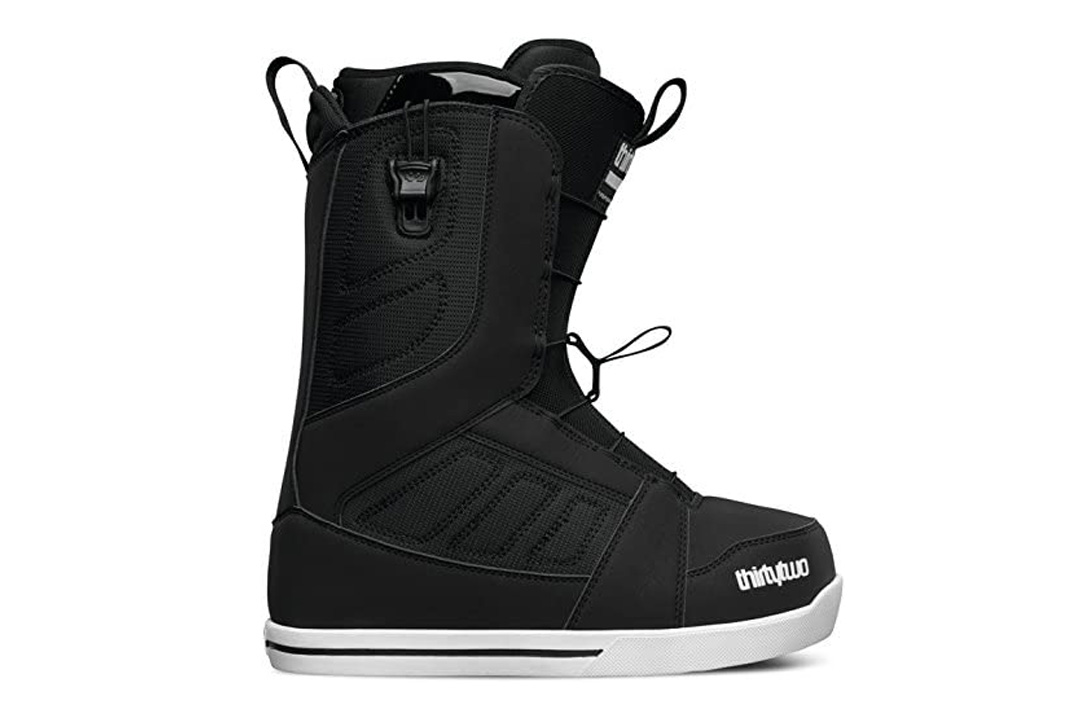 Get it now on Amazon.com
The thirty-two 86 Fasttrack boots are excellent beginner boots, with a flex rating of four. More experienced boarders seem to favor these boots as well. They have a fast-track lacing system, meaning that you can tighten the boots at different areas on your foot and ankle to really snug you in. Complete with ample cushion and warmth protection, this skate-inspired outsole is a looker, and will inevitably be a great conversation piece.
2. Adidas Skateboarding Men's Superstar ADV Core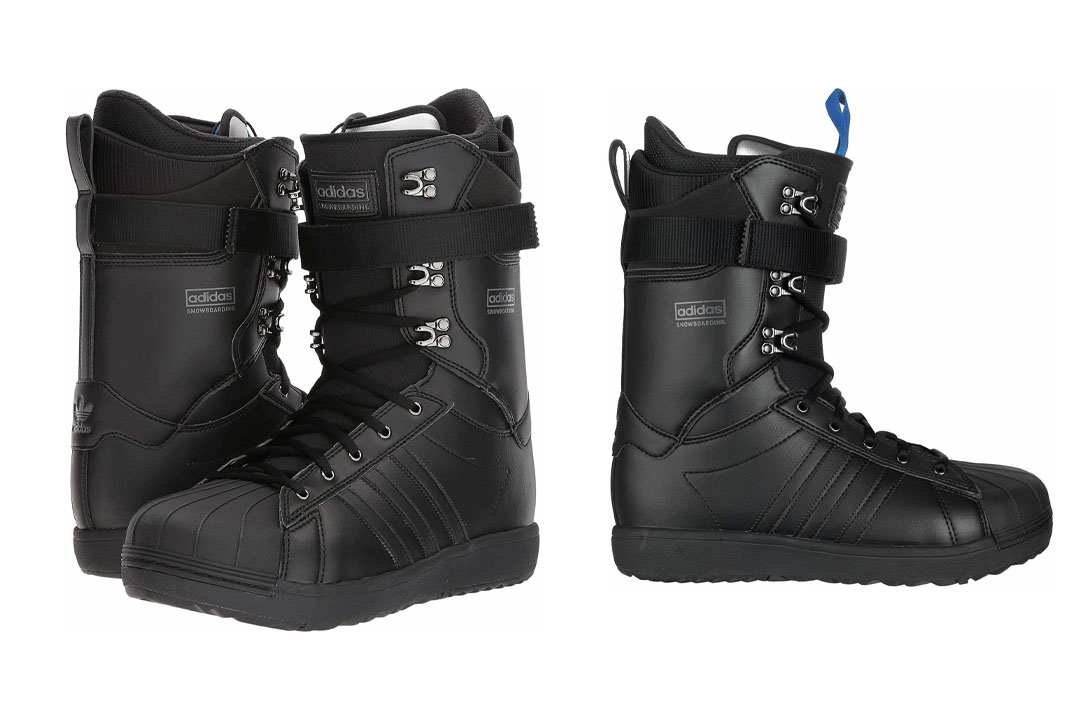 Get it now on Amazon.com
Now you would think with buying from a well-known manufacturer being as high up on the list for some consumers, that Adidas would charge more for their snowboarding boots. The fact is, at a cool $129, for Adidas to still be ringing their name across the minds and markets is just unheard of. according to reviews, the Adidas Skateboarding Men's The Superstar boots are an excellent buy, an even better fit, and surprisingly warm, which is what places them in the same category in this instance.
1. Flow Helios Focus Snowboard Boot 2016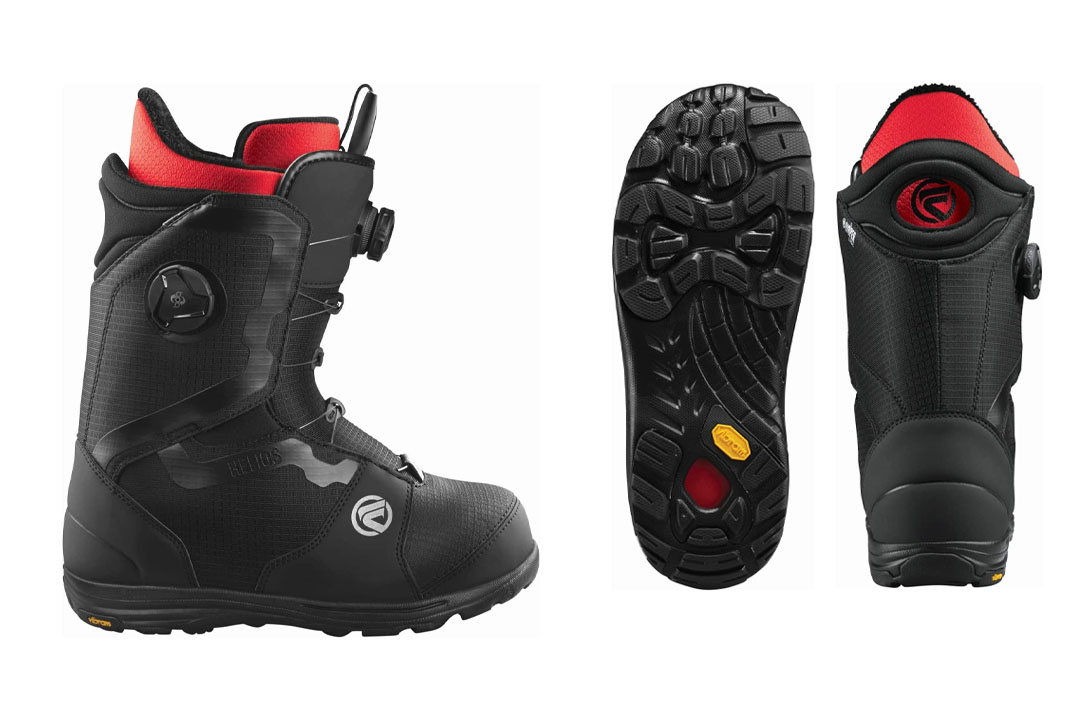 Get it now on Amazon.com
Once again on the list from the Flow line, we have the Helios Focus Boots. Again, the Flow brand cannot come any higher recommended by all types of boarders, and these boots have support rating of seven, offering a perfect medium to allow their branding statement, "Comfort, Support, Control." You can never go wrong with products from Flow, as they are a known, reputable manufacturer of high-quality goods. Flow uses high-quality materials, and they also spend a lot of time worrying about what we want, and how we feel about their products.
Final Thoughts
In the end, is going to probably end up being a personal preference thing. Anyone of the boots listed above makes excellent choices and have been known and reviewed to have outstanding fits, comfort, and durability. The manufacturers that are recommended above, are recommended amongst fellow riders and are the known "top dogs" in their industry. if you are looking for someone to just tell you flat out what the best all-around boot for the beginner is, I would say the thirty-two 86 FT 16′ Boots will not steer you wrong. As far as the best overall on the list above, I would have to recommend the Flow Talon Focus Snowboard Boot.