There are a variety of spiked track shoes available for you to purchase and it can be tough finding the perfect one to fit your needs. Since there are so many shoes to choose from, ask yourself a few quick questions before purchasing a spiked shoe for tracking. What type of terrain will you be using the spikes on the majority of the time? Do you want your shoes to fit light? Is the shoe that you want, going to be flexible? Are you looking for a rubber or plastic outsole? Will you be running a lot?
If so, you should look for a pair that is durable and will give you the traction and speed that you need. Are you looking for a spiked shoe with cushion, a heel, no heel? In what price range are you looking to spend on spiked track shoes? If you are looking for the best track spikes shoes to use for short sprint, long distances, cross country, field events, whatever your need, there is a shoe review here for you.
List of the Best Track Spikes Shoes of 2021:
10. Saucony Men's Spitfire Track Shoe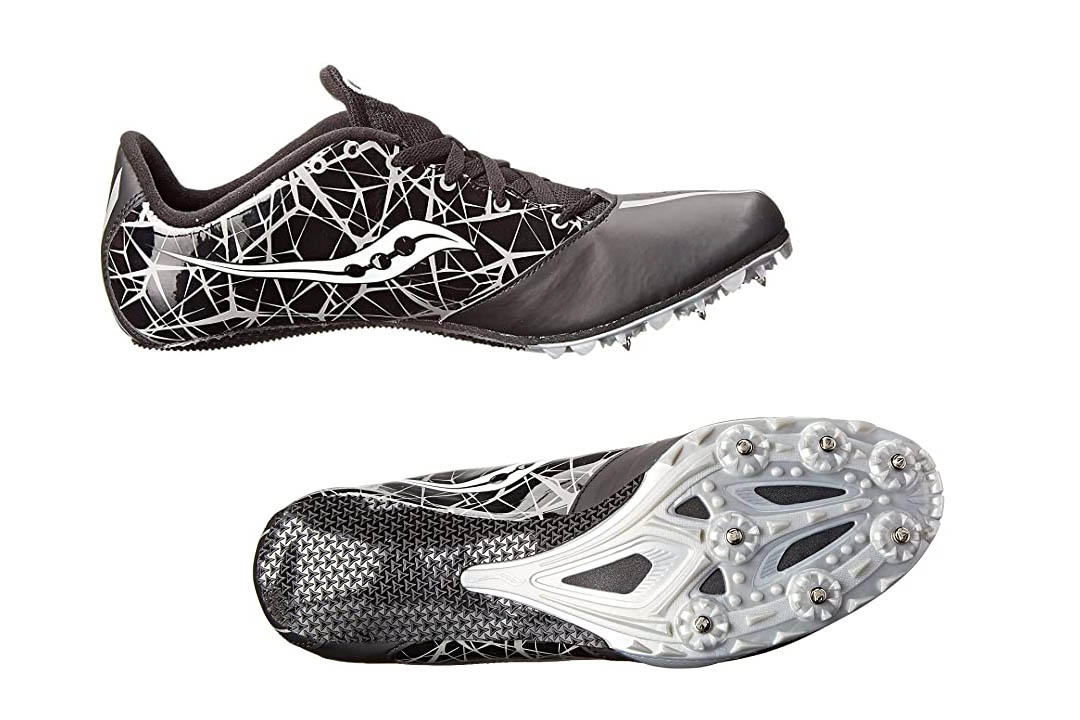 Get it now on Amazon.com
The Saucony track shoes have a 7-pin Pebax forefoot spike plate, which will give you the stiffness and durability you are looking for. This shoe was made with runners in mind that turn at high speeds when running. These shoes have a manmade, XT-LITE lightweight carbon rubber sole. The other features of these shoes are the supportive fit upper, the tie closure with hook and loop lockdown strap. They come in a variety of colors: black/silver, black/slime, red/black and citron/orange.
9. Saucony Men's Velocity Track Shoe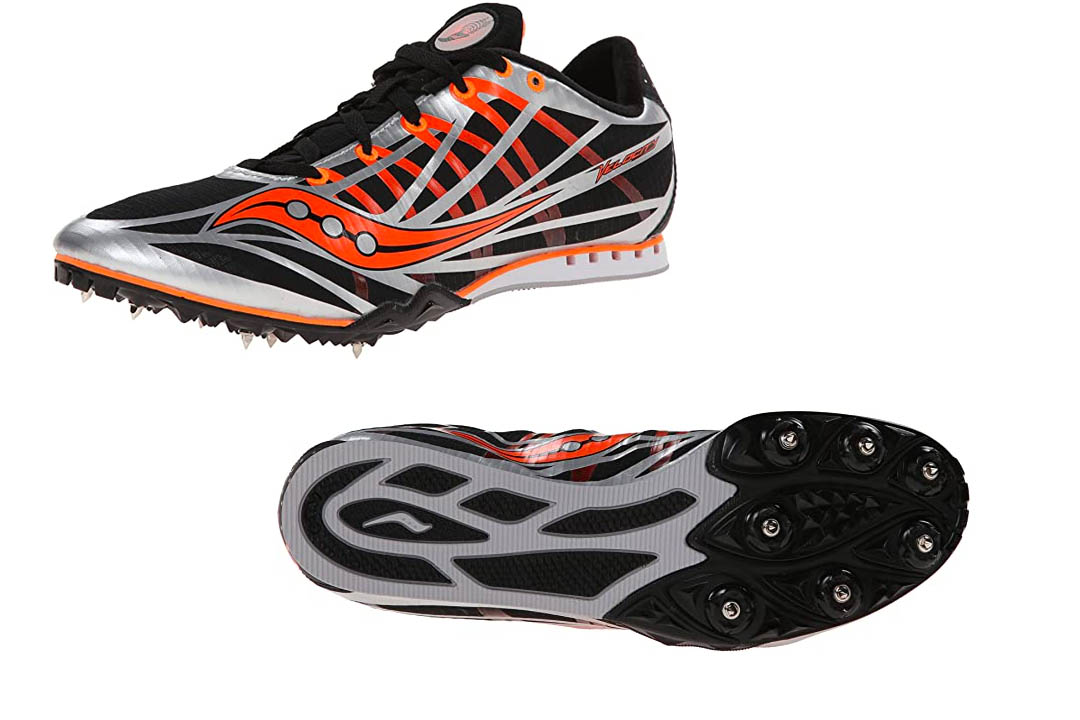 Get it now on Amazon.com
The Velocity track shoe was designed for middle distances. This track shoe offers a greatly breathable design with an air mesh structure for uppers and overlays for support. The closures are lace for a tighter fit. It is a lightweight shoe with a 7-pin Pebax spike plate. It contains a manmade, die-cut EVA foam midsole. The outsole of this shoe is XT-600 carbon rubber, which is intended to provide traction and durability. The color that these Saucony track shoes are available in are: silver/black/vizi orange, green/navy/orange, red/black, citron/slime and grey/orange.
8. Saucony Women's Spitfire 2 Track Shoe
Get it now on Amazon.com
These women's track shoes are what you want if you are looking for long lasting traction and wear. It was designed for those runners that will run 100-400 meters. The spike plate is 7-pin Pebax. It is made from a synthetic material on the upper part of the shoe and has a round toe. There is also a top strap that goes over the foot. It has an XT-900 outsole that is made of rubber. This shoe includes a .25 inch heel and a medium width. The colors that these Spitfire 2 track shoes are made in ar: Purple/Slime, White/Purple, Red/Blue, and Pink/Purple.
7. Saucony Men's Spitfire 2 Track Shoe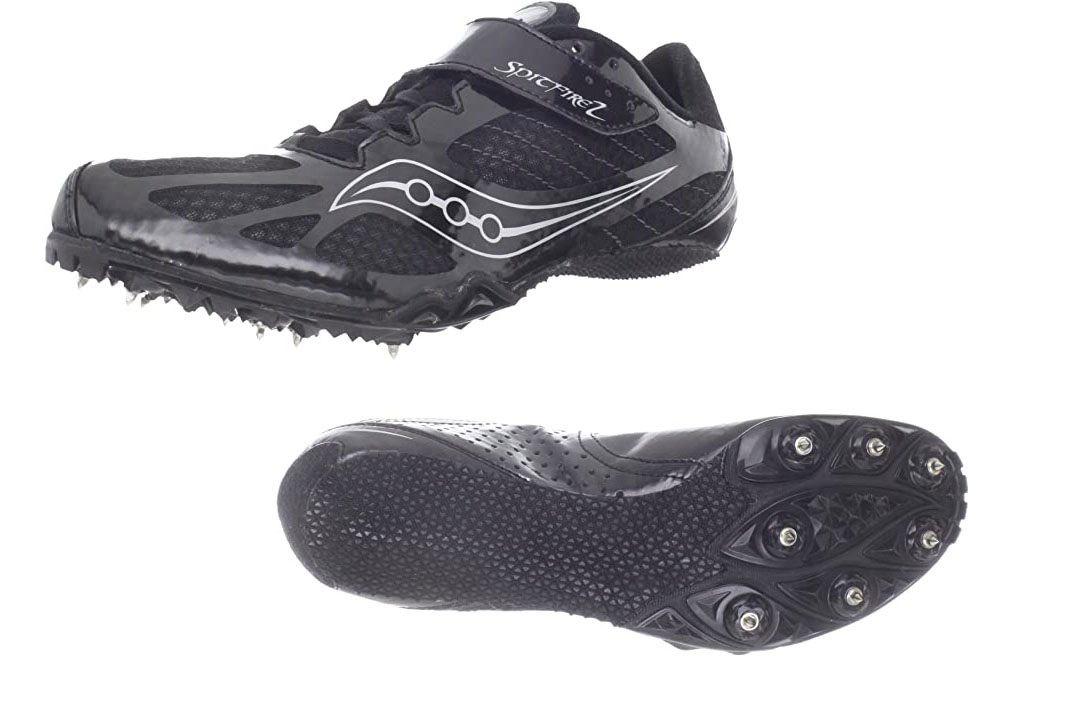 Get it now on Amazon.com
The Saucony Spitfire 2's for men are also made of synthetic material. It is great for those runners that will turn corners at high speeds. It has a 7-pin spike plate as well for greater traction. There is a top strap that goes over the top of the foot for a tighter feel. This shoe is available in black, white/black, silver/red and blue/citron.
6. Saucony Men's Endorphin MD4 Track Shoe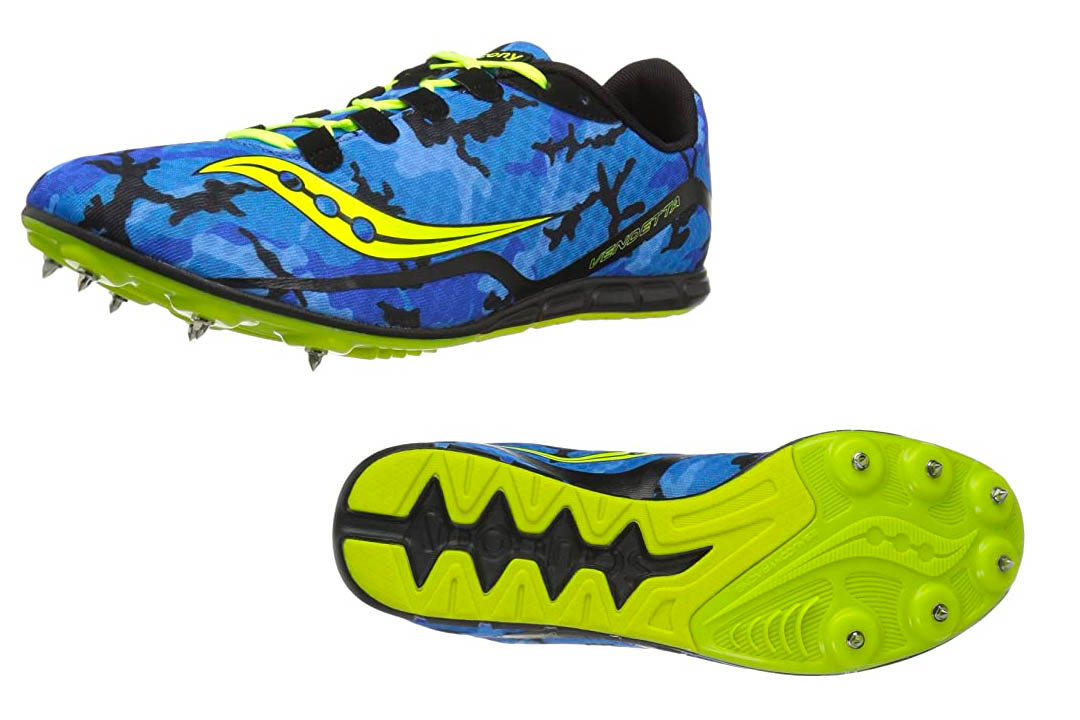 Get it now on Amazon.com
The Endorphin MD4 track shoe is a great shoe if you are a middle distance runner. It has a 6-pin spike plate, which provides you with a great grip on the track. It has a manmade sole for good traction. It features a lightweight breathable mesh, a thin midsole for cushioning and a thin upper to keep your foot in place. It is made available in the colors: blue/citron/vizi orange, blue/citron/black, orange/citron/black and red/blue.
5. Nike Zoom Rival MD 7 Unisex Track Spike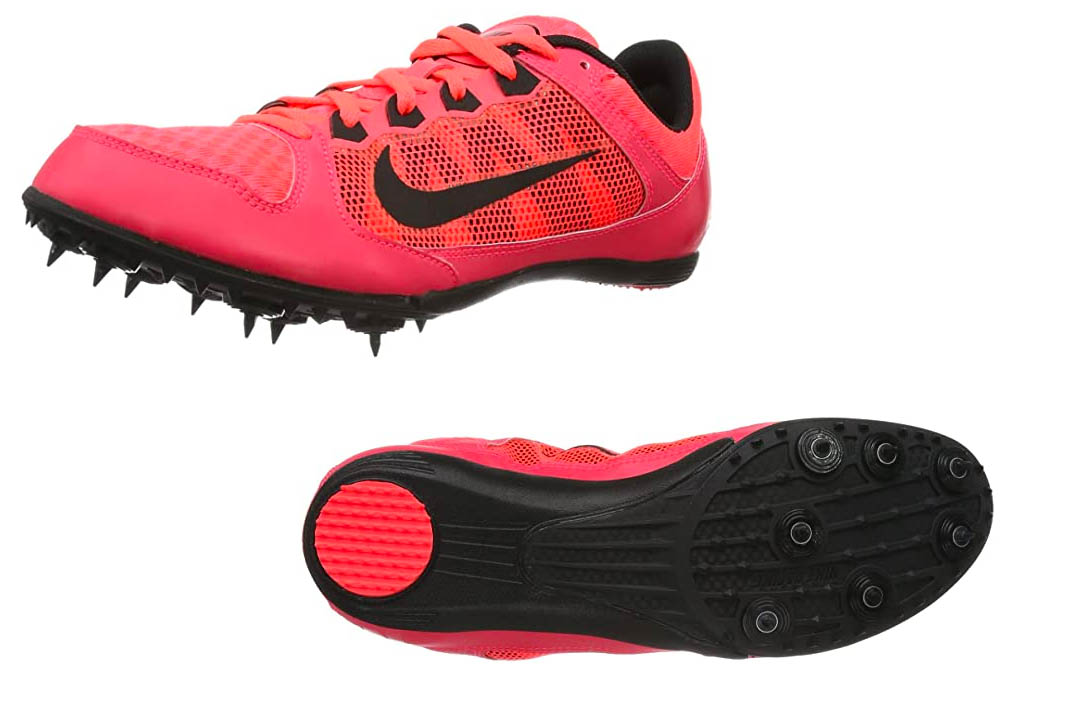 Get it now on Amazon.com
This unisex track shoe is best for middle distance runners. It features Dynamic Fit technology for optimal comfort, as well as a soft sockliner that conforms to the shape of your foot. There is an ultra lightweight mesh on this track shoe and it is also made of synthetic leather material. This shoe color comes in red/black.
4. ASICS Men's Hypersprint 5 Running Shoe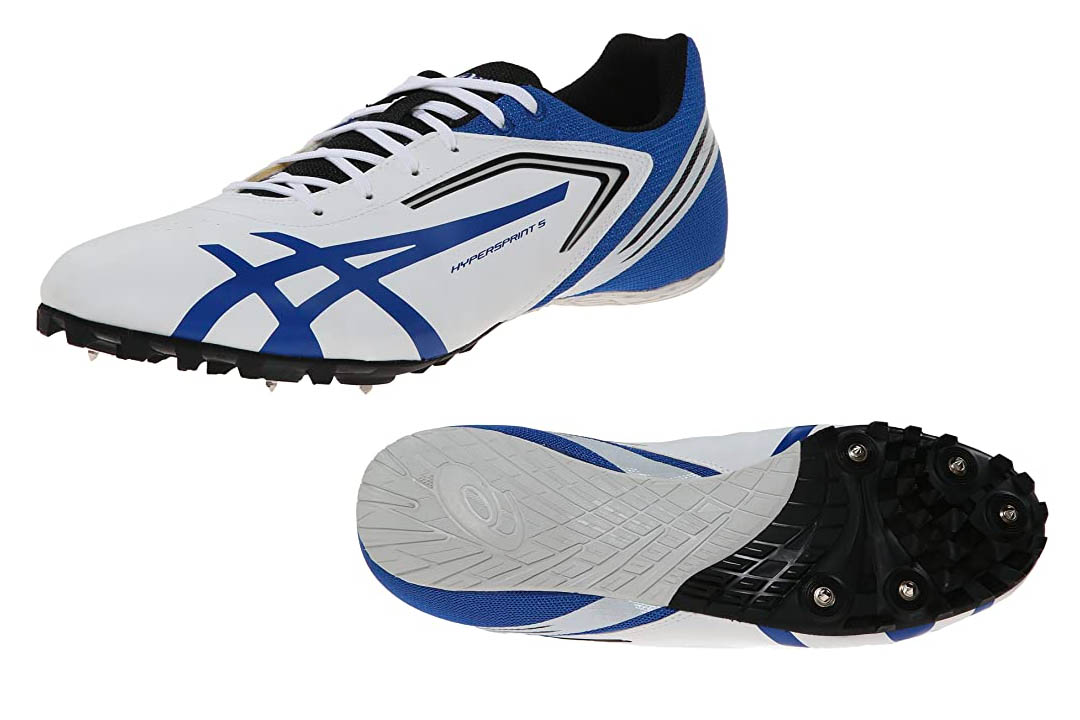 Get it now on Amazon.com
This Hypersprint 5 track shoe is great for sprint runners that want a lightweight shoe. The material of this Hypersprint 5 track shoe is synthetic leather. The spike plate on this shoe is a 5 with a lightweight nylon for durability and traction on all surfaces. It features a rubber sole and EVA heel pad. This shoe is available in white/black/blue and black/silver.
3. Saucony Men's Uplift HJ Track Shoe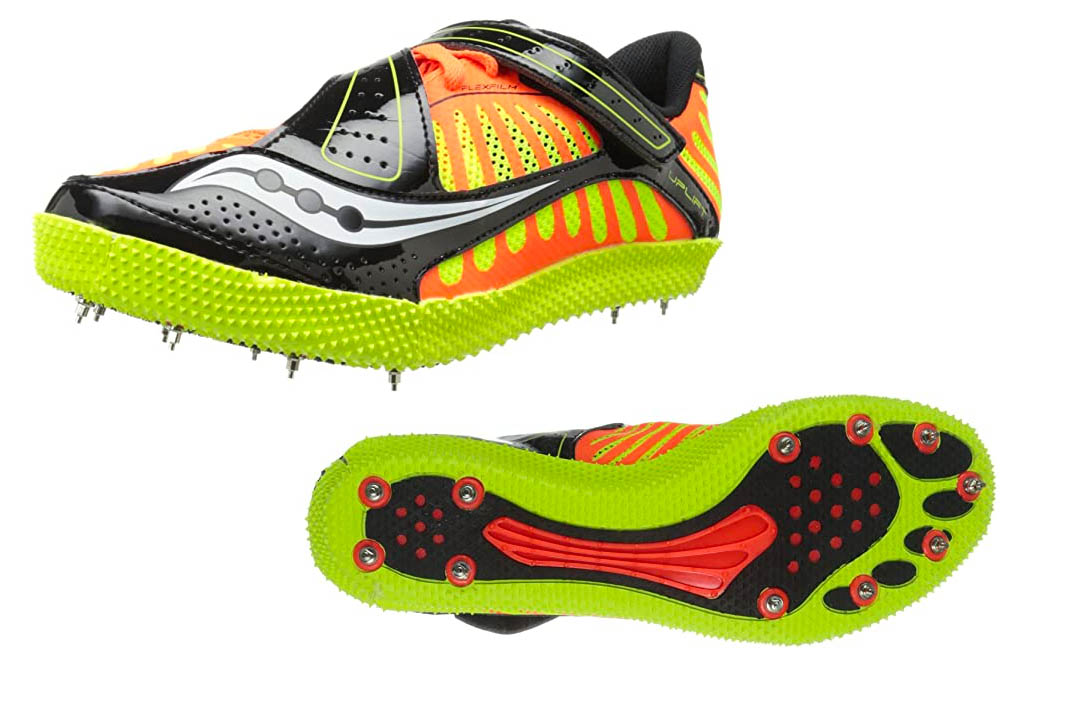 Get it now on Amazon.com
The Uplift HJ track was made specifically for those that perform the high jump. A lightweight upper material, combined with the FlexFilm overlay, synthetics and multidirectional cross strap to lock in the foot are all features of this shoe. There is a hard, rubber outsole, a Die-cut EVA midsole and full length 11-spike nylon plate that is made to push you forward and provide traction on all types of surfaces. This shoe comes in vizi orange/citron/black and slime/blue/orange.
2. 

New Balance 608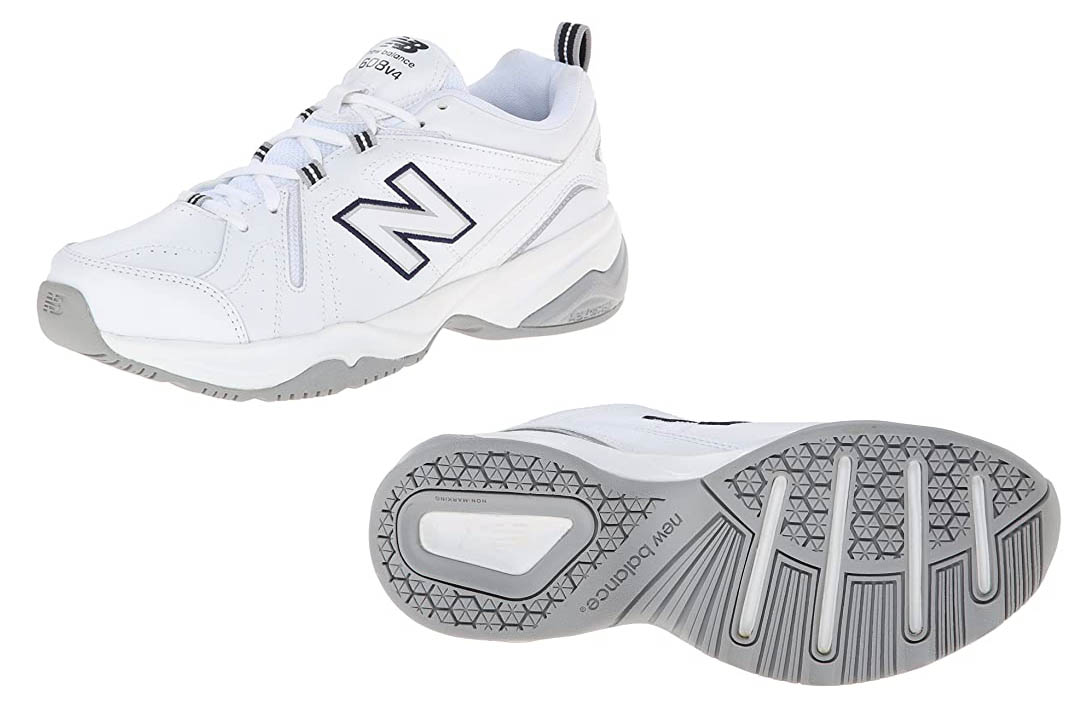 Get it now on Amazon.com
One of the best track spikes shoes for women is this cross country spike shoe. It features a flexible 6 spike for an edge on all of the competition. There are so many features to this shoe, such as the FantomFit breathable air mesh upper, it is very sleek and skeletal. It also has a seven eye lace, so that your shoe is as tight as possible. This shoe comes with a rubber outsole and a REVlite foam midsole for stability, cushioning and support. This shoe is made available in the following colors: pink/blue and silver/blue.
1. Saucony Men's ballista Track Spike Racing Shoe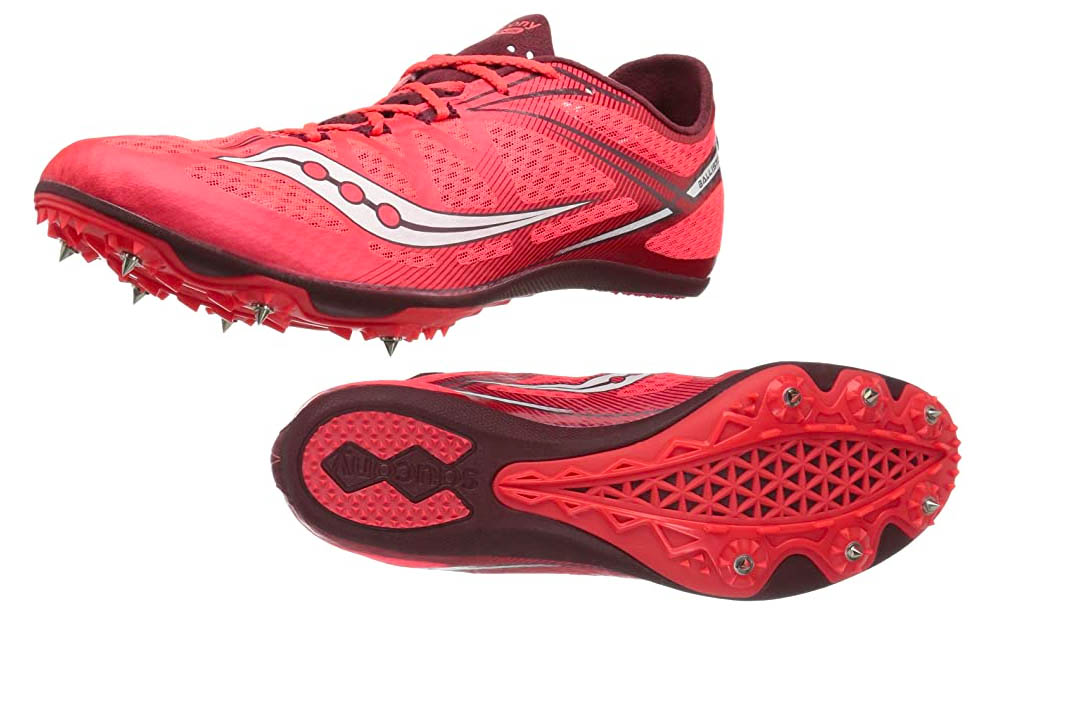 Get it now on Amazon.com
This Saucony Showdown track shoe has a 10-pin Pebax spike plate. This shoe is a lightweight, high-end sprint spike with breathable mesh uppers. It uses the ISOFIT lacing system, as well as a FLEXFILM overlay so that your shoe feels as tight as a sock. This ISOFIT system also provides comfort, since the shoe will move perfectly with your foot. The eyelets on the shoe are individualized with lace closures so that the shoe has a custom fit. The heel outsole is XT-LITE, which provides great traction. This shoe comes in silver and royal/citron.